.

Prof.
Paulius Pakutinskas
Mykolas Romeris University, Lithuania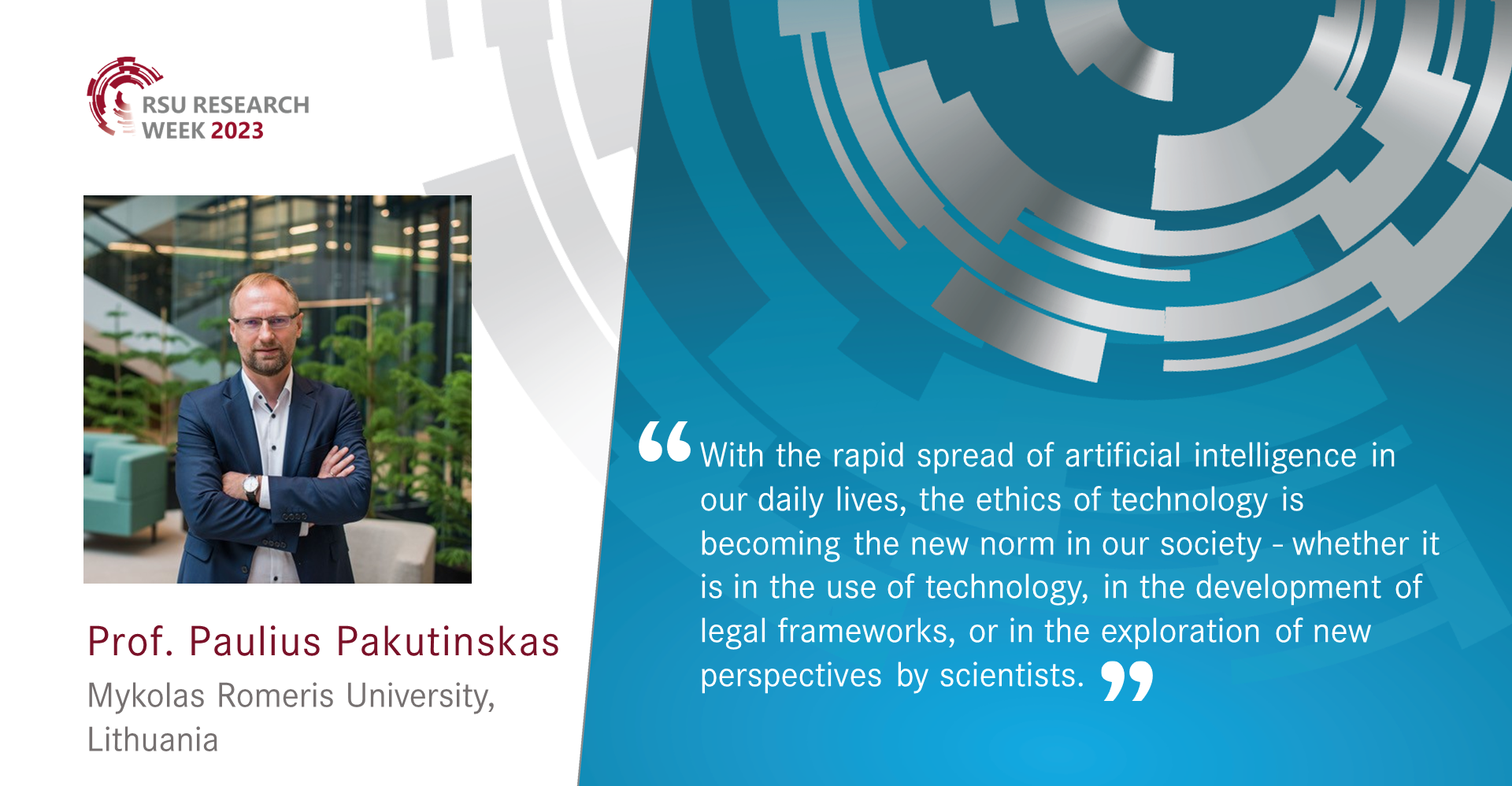 A full Professor at Mykolas Romeris University (MRU) (Vilnius, Lithuania). He is Head of Legal Tech Centre. Professor is Director of Legal Tech LL.M and Law, Technology & Business Master degree programmes at MRU.
He is a Board member of Artificial Intelligence Association of Lithuania and works extensively on ethical and regulatory issues related to AI, including in the medical and military fields.
He has studied, interned and lectured at the Norwegian School of Management BI (Norway), University of Cambridge (UK), Tel Aviv University (Israel), Kanagawa University (Japan), Re: Humanize Institute (Denmark), Singularity University (Denmark), Vilnius University, Faculty of Law (Lithuania), International School of Management (Lithuania).
He is experienced Senior Legal Executive with a demonstrated history of working in the telecommunications industry. He has a very strong legal professional background with a Doctor of Philosophy (Ph.D.) focused in Technology & Business and is a top professor at MRU.
 All his Interdisciplinary research, projects, and publications are related to an interrelation of Law, Business, Emerging Technologies and Innovations, including in the field of AI, ICT, New Technologies, Cyber Security, harmful content on the internet, etc.
Professor, together with Lithuanian laser and biotechnology scientists, founded Vital3D Technologies - high-tech startup working with cutting edge technologies in lasers/materials/biotech/AI to develop advanced 3D tools for the future of personalized medicine. He is a Board Member of Vital3D Technologies.