.
Book launch: 'Methodology of Scientific Work: Interdisciplinary Perspective'
10:30 - 11:30
online @ Zoom: Room 'Alfa'
The presentation of the scholarly publication 'Methodology of Scientific Work: Interdisciplinary Perspective' will take place online (Zoom) at Rīga Stradiņš University on Friday, 26 March.
The event will be held in Latvian without translation.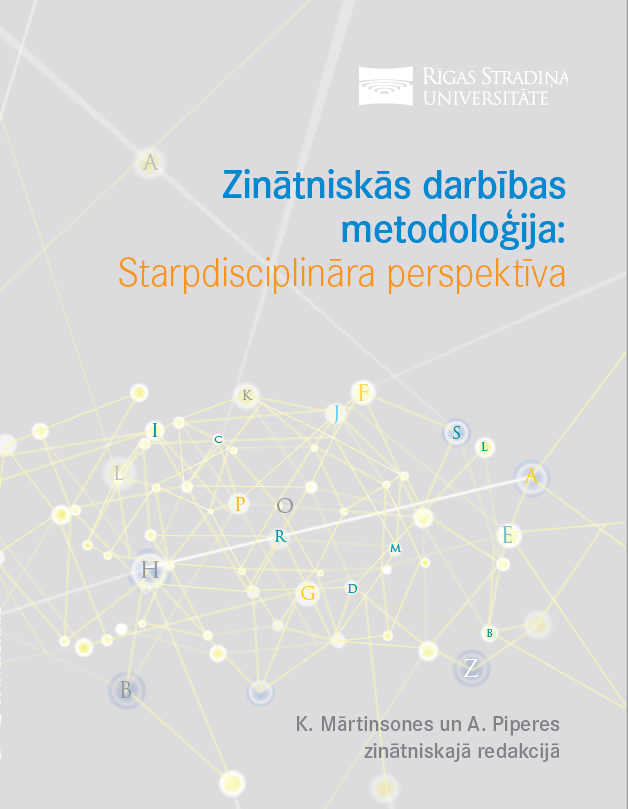 The book is released by the publishing house of Rīga Stradiņš University and it is a considerably modified and upgraded edition of the collective monograph 'Research: Theory and Practice' (Mārtinsone, Pipere, Kamerāde, 2016). The scientific editors of this book are Kristīne Mārtinsone (professor at Rīga Stradiņš University) and Anita Pipere (acting professor at Rīga Stradiņš University and professor/senior researcher of the Daugavpils University).  
Spotlighting the role of research in attaining the sustainable development of our society, the significance of research in higher education and professional activities of practitioners, the book reviews the system of contemporary scientific research. The eleven chapters of the book provide both the reviews of the basic philosophical and theoretical questions and the specific advice for the practical research activities.  
The reviewer of the book, Professor Emeritus Juris Draguns from the Pennsylvania State University indicates that this book can deliver a more comprehensive and authentic view on the ways how researchers obtain new knowledge on humans and society, how they test and apply this knowledge in different practical contexts.   
The book was created in collaboration with scholars from several HEIs in Latvia and abroad who combine the teaching at the universities with the research work. Hopefully, this edition will become a significant resource for the wide audience of undergraduate, postgraduate, and PhD students, young and experienced researchers in the fields of social, health care, and educational sciences. The edited volume also can serve as a valuable asset for lifelong education and daily professional work of specialists in various fields.  
You are warmly welcome to join us for this remarkable event and participate in this festival of science and research together with the editors, authors and others!
Room
online @ Zoom: Room 'Alfa'